INTERVIEW: Olivia Beardsley discusses her starring role in Private Lives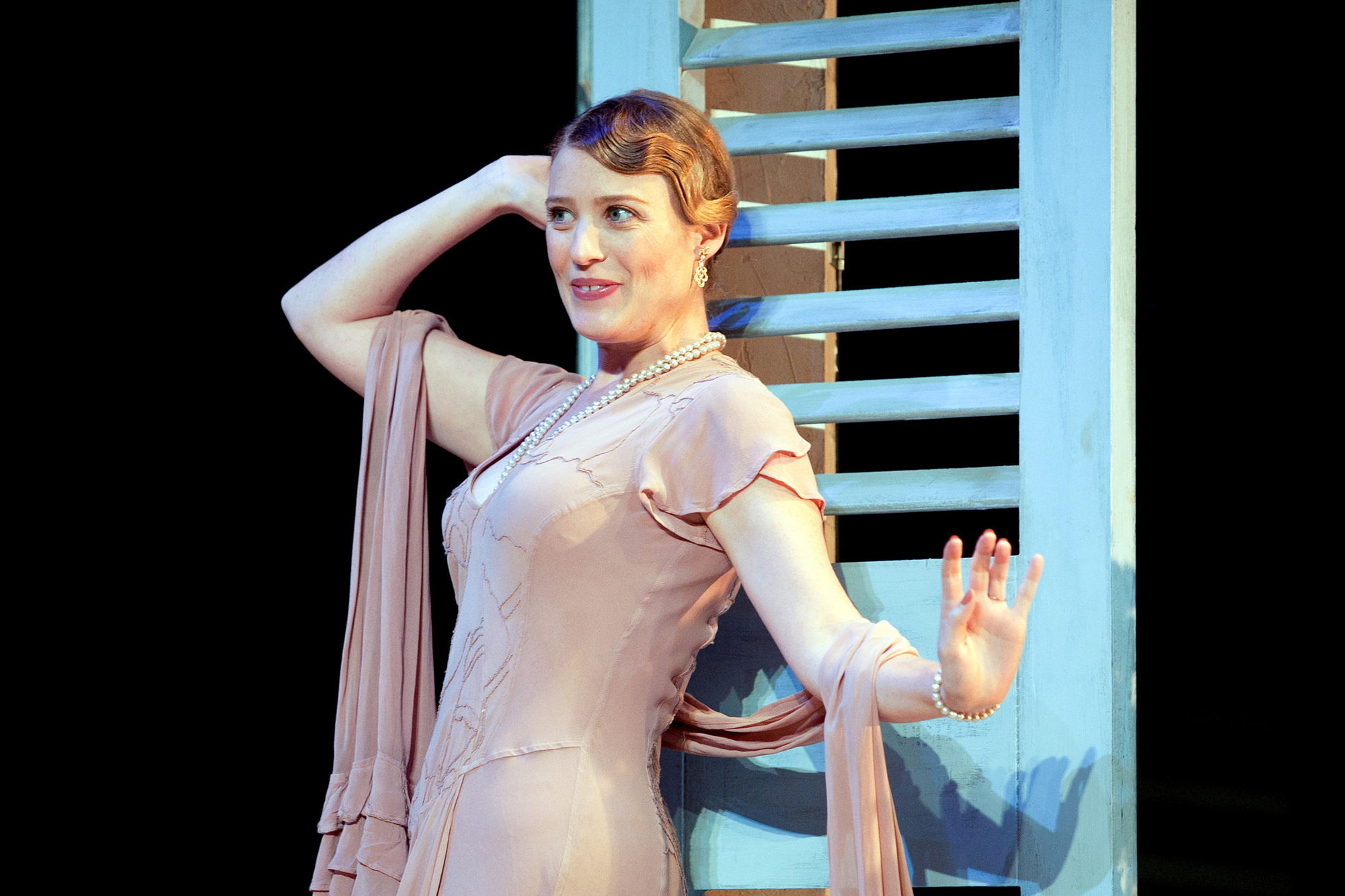 This spring, strong passions and even stronger personalities will collide in a new production of Noël Coward's Private Lives at Coventry's Belgrade Theatre. Telling the story of an unexpected encounter between two honeymooning couples with a tangled romantic history, this classic comedy has remained Coward's most popular and enduring stage play since opening to packed houses in August 1930.
Returning to Coventry following successful tours of The Birthday Party (2016) and Absent Friends (2015), London Classic Theatre bring to life the glamour of the jazz age in their latest production, sparkling with Coward's signature wit and quick-fire dialogue.
Ahead of its arrival at the Belgrade 19-21 April, Olivia Beardsley, who stars as newlywed Sibyl Chase, reveals more about the story and her character…
What made you keen to join the cast of Private Lives?
The way Noël Coward writes is incredibly addictive as an actor. His way with words, the comic timing within the phrases and the ability to write it so that it sounds so natural when spoken is a gift. Having spent the last year playing more emotionally weighty parts I was excited to play a part that took me to very different territory and that thrived on audience response and reaction, almost as if the audience were another character. And also it's just a really fun and enjoyable play.
For people who aren't familiar with the play, what's Private Lives about?
The play is set in 1930. Two newly married couples are on their honeymoons in adjoining honeymoon suites. I play Sybil, newly married to the dashing Elyot Chase. As both sets of couples settle in for the evening ahead, Amanda (newly married to Victor) hears a familiar voice singing a familiar song from the adjoining balcony. As old sparks reignite, relative chaos ensues for all involved with spectacular consequences.
What are you most enjoying about playing Sibyl Chase?
I love Sybil. She is the most perfect mix of vulnerability, naivety and femininity however she is also completely ridiculous at times. Bubbling away under the surface is always a sense of restraint which feels like a mask on top of a woman pushed into a mould but secretly dying to let loose. She is an absolute joy to play and every night I find new things within her and how she looks at the world, the other characters, herself and her reactions. She's crazy and changeable and I love her.
What particular challenges does this play present to you as an actor?
The dialogue is fast paced throughout the play to capture Cowards original vision of this work. Reflecting this, vocally our warm ups each day are vigorous to make sure that we are clear and understandable in all the different venues we play to.
Private Lives, one of Coward's most popular and enduring plays, was allegedly written in only three days. Why do you think this play is so popular?
Because it captures what people are like when they are in their most private states. That fascinating world between the seen and the unseen, the mask we put on for the public and the truth beneath when we are alone. I think it's fascinating as well that we always think of the past in a very rose tinted way, but really, people in 1930 behaved in private much like we do now, there was still intrigue and drama. It's fascinating to feel like you're let in on a secret, the private moments of peoples lives.
Is this your first time with a touring production? How important is touring theatre?
This is my second touring production. My first was also with London Classic Theatre with 'The Collector'. I think touring theatre is very important. It allows for theatre to be accessible to everyone, not just those within the big cities. A great play or musical can change your life and no one should be denied that feeling.
What do you think your audiences will take away with them after watching Private Lives?
I hope that our audiences leave the theatre having had a wonderfully entertaining evening, that they felt a part of the experience and story alongside us and that maybe, their sides ache just a little bit from laughter.
---
Noël Coward's Private Lives runs at the Belgrade Theatre, Coventry from Thursday 19 until Saturday 21 February. Tickets are available now by calling the box office on 024 7655 3055.