ICONIC MARVEL FINE ART MAKES HEROIC UK DEBUT IN GALLERIES NATIONWIDE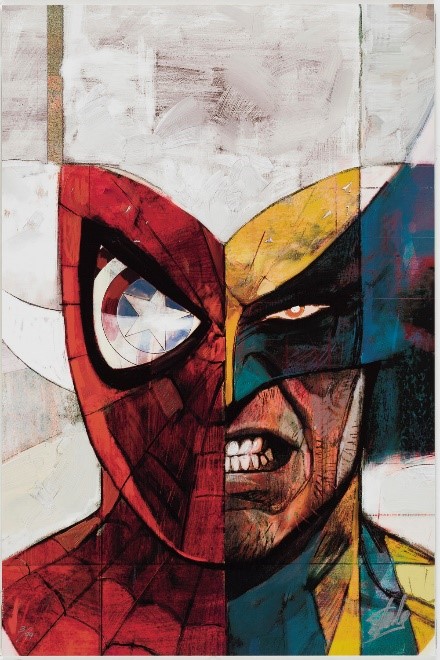 In 2019, Castle Fine Art was given access to one of the largest collections of Marvel comic book art in the United States. From these archives, a selection of rare editions – all hand-signed by the late, great Stan Lee – was curated into a dynamic and eminently desirable collection of Marvel fine art entitled The Legacy Collection.
Never before exhibited in the UK, these graphics provide a snapshot into the early modern era of Marvel comics. Fans will instantly recognise the significant illustrations by some of the world's most acclaimed comic book artists, including John Romita Sr and Daniel Acuna.



Each piece of artwork is individually hand-signed by Stan Lee, who was credited with introducing complex characters with both light and dark qualities to the industry, in contrast to the archetypal American superhero. This type of characterisation had rarely been seen in comics before, contributing to Marvel's widespread success as one of the most popular brands in the world today.       With sales in excess 200,000 Marvel Comics in 2019, and Marvel holding over 40% of the retail market share so far this year*, the Marvel universe reigns as strongly as ever.
Created using specialised techniques and materials, the striking artwork reflects the vivid and powerful legacy of Marvel. Each image is represented in three editions: a deluxe edition of 4, a collector's edition of 10 and a standard edition of 99. However, they were not all ultimately printed in their entirety – and even fewer were signed – making these graphics even more collectible.
Prices start at £1,950 for framed limited edition graphics. More information can be found on our website www.castlefineart.com