Leicester Business Festival celebrates five years, 500 events and 36,000 attendees
Today, more than 100 businesses and public sector leaders gathered in Leicester's newest office development complex, Great Central Square in the heart of the city centre, to mark the start of the fifth Leicester Business Festival (LBF) fortnight.
The 2019 Festival comprises 115 events taking place across the city and county which are all staged by different organisations. Events vary in subject and size from small workshops and seminars to expos and conferences. Tickets to events are free and already thousands of people have registered to attend.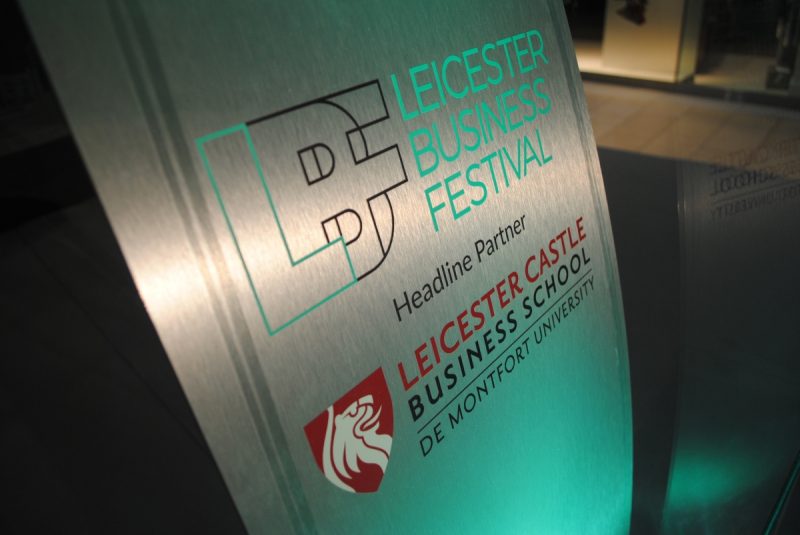 It is the fifth year the Leicester Business Festival has been running and since it began, it has seen 576 events, 36,148 attendees – over a quarter of whom come from outside the region – and a total marketing circulation of 372,147,741.
Helen Donnellan, Director of Business Engagement at DMU said, "It has been so exciting to see how the Leicester Business Festival has grown and flourished over the past five years. It has created a real sense of shared purpose in the business community to promote the city and county, helped us share our success and raise the profile of Leicestershire as a great place to do business. At DMU, we have seen first-hand how it has led to collaborations and new projects and partnerships for our academics and entrepreneurial students.
"The support received by Leicester Castle Business School from businesses in the festival enabled us to provide incredible opportunities for our students and get to know what issues local companies were facing. DMU is committed to being a part of the business community and that's why we are proud to be a sponsor for the next three years."