Send Hampers Internationally this Christmas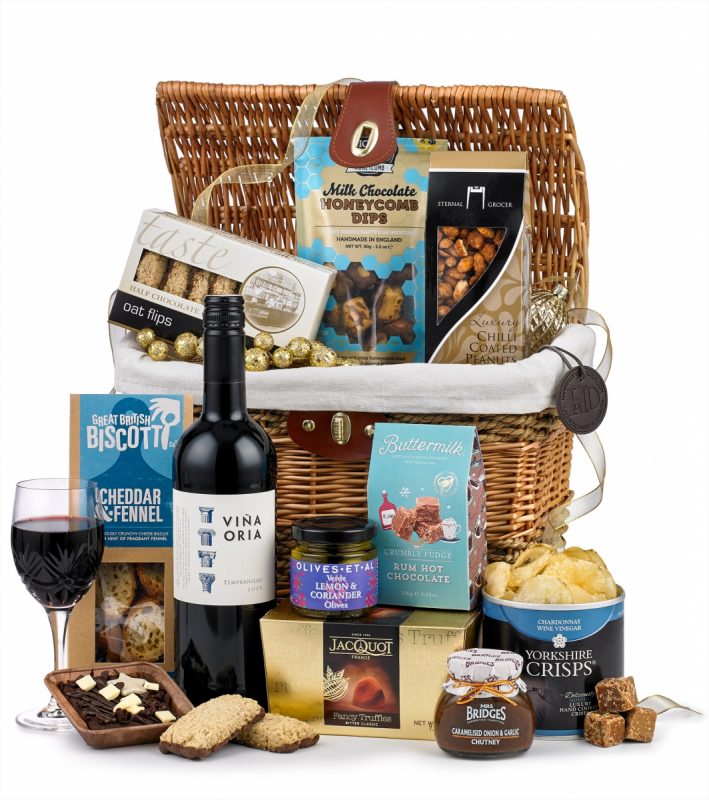 Struggling to know what to send loved ones overseas this Christmas? Then how about a gorgy hamper from www.giftsinternational.net crammed full of Christmas treats?
We love the The Bramble hamper- priced at £68.80 and including Vina Oria Tempranillo 75cl (Spain) 13% VOL , Mighty Fine Milk Chocolate Honeycomb Dips 90g , Taste Half Chocolate Coated Oat Flips 150g, Yorkshire Crisps Chardonnay Wine Vinegar 50g, Mrs Bridges Caramelised Onion & Garlic Chutney 100g , Eternal Grocer Chilli Coated Peanuts 100g, Olives Et Al Lemon and Coriander Olives 100g, Jacquot Classic Truffles 200g , Buttermilk Rum Hot Chocolate Fudge 100g, Great British Biscotti Cheddar & Fennel 100g and Original Cake Company Chocolate Tray Bake all packed in a domed wicker basket.
Delivery costs from  – £6.99 in the UK with  European Delivery from – £15.99 and International Delivery from – £39.99 visit www.giftsinternational.net  for more details.